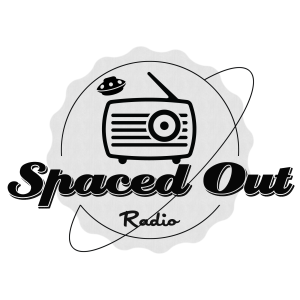 In just a short while, we will hit the virtual airwaves on Spaced Out Radio. Here is a short listener's guide to the audio recordings that you'll be hearing.
I Was A Friend Of His
The first physical evidence of spirits in my house. I decided to end the debate as to whether my house was actually haunted once and for all. At 3:00 pm, in broad daylight, I started to ask a series of questions. When I asked "what is the name of the missing child," I recorded a Class A EVP reply, "I was a friend of his"
 Fairy Shelter
I was photographing a briar patch and recording audio on Good Friday, 2012. Claudia, the woman who lived on the farm had seen little people throughout her life there. When I played back the audio I heard voices in unison.
Remy and the Whisper
During a pre-investigation  walkthrough on the grounds of Black Moon Manor, I was walking Remy, a young english springer spaniel, on leash. I heard a growl inside the house, so I started recording audio. As soon as I got close to the house, Remy growled and lunged toward the from door. Upon playing back the audio, I heard a creepy whisper that sounds like "ee-yahhh" just before Remy growls.
 Help (stereo)
During a public ghost hunt in the basement of the Gaslight Inn, in Indianapolis, IN, the word "help" appeared on two separate recorders at both ends of the arrow basement. This is a stereo image of both recorders. No one in the room, including myself, heard or acknowledged the voice.
Black Moon Manor Whisper (stereo)
At times EVPs appear on two different recorders at once, and at times the two recordings differ slightly. Here is a recording in the parlor area of Black Moon Manor. Two recordings have been turned into one stereo recording.
Scuttler
Jill Pingleton reacts to a creature that she describes as a hairy alien spider. Later Rosemary Ellen Guiley would help us identify the creature as a scuttler. The terror is evident in Jill's voice, and Jill is not easily rattled. Strangely two other witnesses who were looking in that same direction did not see it furthering our belief in a phenomenon we like to call the "paranormal bubble."